"Can you dig it!" the infamous battle cry of Walter Hill's classic action feature
THE WARRIORS
will be echoed again in an all-new print and digital motion graphic novel version of the film.
Under license from Paramount Pictures, 451 Media will announce the graphic novel re-boot of the 1979 film THE WARRIORS at New York Comic Con in October.
"After almost forty years THE WARRIORS has become a pop cultural touchstone," said Doug Nunes, CEO of 451 Media. "Since its debut the film has maintained a rabid and dedicated fan base that mirrors 451's core audience. We couldn't be more excited to be re-igniting the legacy the film created for so many of us."
Produced by Larry Gordon and Frank Marshall and directed by Hill, THE WARRIORS film follows the exploits of a tough street gang called The Warriors as they fight their way from the Bronx back to their home turf on Coney Island.
In interviews Hill has said the visual aesthetic that defines THE WARRIORS combines the gritty backdrop of 1970's New York City with the stylized realism of a graphic novel, an artistic sensibility that will be mirrored in 451 Media's exciting new publication.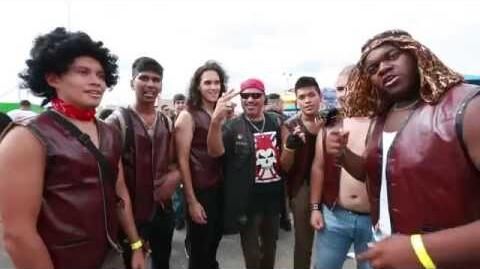 ---
About 451 Media Group
451 Media Group is a full spectrum digital media company whose mission is to leverage its core relationships in the creative entertainment community to attract top talent and build a portfolio of exclusive brands and characters to exploit across worldwide multimedia platforms. For more information, visit www.4FIVE1.com.
---
---
---
Ad blocker interference detected!
Wikia is a free-to-use site that makes money from advertising. We have a modified experience for viewers using ad blockers

Wikia is not accessible if you've made further modifications. Remove the custom ad blocker rule(s) and the page will load as expected.